BIOMEDGPS WILL LAUNCH SMARTTRAK ROBOTIC AND COMPUTER ASSISTED SURGERY - SPINE MODULE AT UPCOMING NASS CONFERENCE
September 17th, 2018 6:00 AM Eastern Daylight Time
IRVINE, Calif.
Computer Assisted Surgery - Spine is the latest module added to SmartTRAK Business Intelligence and Will Be Launched at the North American Spine Surgery (NASS) Meeting
BioMedGPS announces expanded coverage of SmartTRAK Business Intelligence in the realm of Robotic and Computer Assisted Surgery with the launch of its first module, US Computer Assisted Surgery (CAS) – Spine at the upcoming NASS conference later this month. A second SmartTRAK module, US Computer Assisted Surgery (CAS) – Ortho, will be introduced in November.
SmartTRAK's US Market for Computer Assisted Surgery - Spine covers robotics, navigation and surgical planning systems, augmented reality technologies and artificial intelligence used to support spine surgery. The module provides real time, up-to-date market data, including 5-year market and procedural projections, quarterly revenue tracking, competitive overviews, clinical and regulatory activities and much more.
SmartTRAK's Robotic and Computer Assisted Surgery modules will be managed by Elise Wolf, Senior Analyst, a biomedical engineer that worked at a startup out of Carnegie Mellon University on robotic technologies early in her career.
"This is such an exciting time in Computer Assisted Surgery for Spine procedures with the early adoption of Mazor's and Globus Medical's robotic systems, and several robotic competitors slated for release over the forecast period," Wolf reports.
"In addition to robotic systems, the CAS market in spine is expected to grow significantly with continued advancements in active navigation and image enhancement capabilities and the expanding development of augmented reality and artificial intelligence technologies poised to create a paradigm shift in minimally invasive spine surgery in coming year."
Please join Elise Wolf, Senior Analyst, for introductory webinars on SmartTRAK's new products: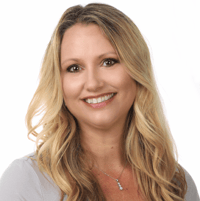 Elise Wolf
Senior Analyst, Computer Assisted Surgery
About BioMedGPS
BioMedGPS, LLC is the developer of SmartTRAK Business Intelligence, the leading portal for real-time data and analysis on the life sciences industry. Known for expert analysis and innovative tools, SmartTRAK provides daily updates, strategic insights and in-depth analyses of the orthopedics, wound care, regenerative medicine and neuro therapies markets.
For more information about SmartTRAK please visit SmartTRAK.com or contact BioMedGPS.